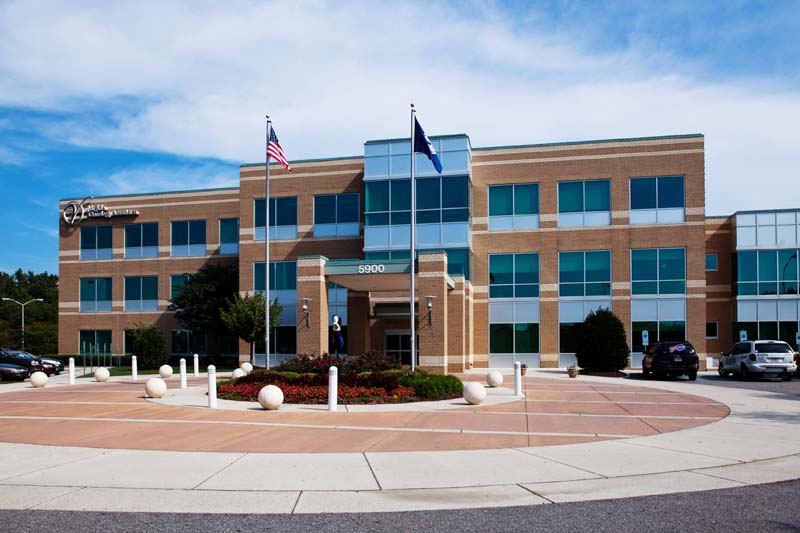 5900 Lake Wright Drive
Norfolk, VA 23502
Medical Oncology/Hematology/Gynecologic Oncology: (757) 466-8683
Radiation Oncology: (757) 213-5770

Physicians at this location
Kenneth More, MD
Robert Squatrito, M.D., FACOG
S. George Saman, M.D.
Gauri Radkar, D.O.
Michael Miller, D.O.
Dean McGaughey, M.D.
Michael McCollum, M.D., FACOG
Michael Lee, M.D.
Boon Kok, M.D.
Heather A. Jones, M.D., Ph.D.
Ranjit K. Goudar, M.D.
Mark T. Fleming, M.D.
Michael A. Danso, M.D.
Scott J. Cross, M.D.
Paul R. Conkling, M.D.
Burton F. Alexander, III, M.D.
Thomas A. Alberico, M.D.

Specialties
Medical Oncology
Hematology
Gynecologic Oncology
Radiation Oncology
Treatments & Services
Outpatient Chemotherapy
Immunotherapy
Targeted Therapy
Hormone Therapy
Radiation Therapy
Clinical Research
Translational Oncology
Stem Cell Transplantation
Nuclear Medicine
Ultrasound
Bone Density
Oncology Pharmacy
Clinical Laboratory
Survivorship Program
Education Resources
Financial Counseling
Palliative Care
Genetic Counseling
Announcement
Virginia Oncology Associates' Lake Wright office is anticipating an impact on traffic flow in and out of our office due to the road construction project by VDOT and the City of Norfolk. The Military Highway Continuous Flow Intersection (CFI) Project will help reduce congestion at the Military Highway and Northampton Boulevard intersection, will reduce commute times, increase left-turn capacity up to 30%, and create a better traffic flow as well as provide a safer route for pedestrians throughout the Military Highway corridor.
What is a Continuous Flow Intersection (CFI)?
A CFI is an at-grade, high-capacity intersection design that moves left turning vehicles away from the main intersection.
To learn more about the Military Highway CFI project and to get updates on the project, visit www.MilitaryCFI.com.